At Al Mashrik, we come to work each day to build
Simply put, that's what we do—and that's what we've done for every one of the 40+ years we've been in business. As a company, we are only ever as good as the value we deliver, the solutions we create, and the relationships we build. To be our best, we must build at our best.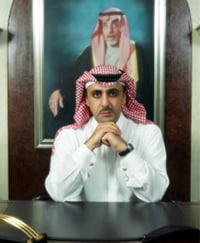 Our best starts with a solid foundation—and, at Al Mashrik, that foundation is our team. As a family-owned business, we are deeply invested in and committed to our employees. Without their talent, collaboration, and drive, what we build would not be its best. Our excellence, at present and in future, depends on us attracting and retaining the best and brightest talent available. By providing training and career development, an innovative work environment, and a rewarding culture, we ensure that our foundation is at its strongest—and is poised to best serve our partners and clientele.
That firm foundation anchors the pillars of our business. As a company, our strength comes from our solid experience in the field, deep community roots, and close relationships with customers, partners, and key stakeholders. In every engagement, we commit to excellence from the very start. Our reputation depends on delivering value, superior teamwork, creative solutions, innovative spark, and unwavering commitment. After all, as a company, our lasting contributions are reflected in physical assets as well as in our clients' trust. To us, success is mirrored in what we build as well as how we build it. That's why we never stop raising the bar.
Soaring above our foundation and supported by our pillars is our commitment to stewardship. We live and work each day in the same shared space as our clients and employees. That means we must play a vital role in caring for our collective community and for our planet.
At the pinnacle of all our building efforts is our vision. It's what we strive for when we come to work to do the work. And that vision is to be our country's premier contractor and employer of choice, by achieving unmatched results for the benefit of our customers, shareholders, employees, and the communities we serve.
That vision is in each brick of our foundation, in all of our pillars, and in the mortar and joints that bind us together. It's in the excellence we deliver and in the lasting physical assets we collaborate to create. It's in our commitment to build the best company we can, in order to build the best we can for you.
Thank you for trusting us with your opportunity.
We look forward to delivering unparalleled results for—and with—you.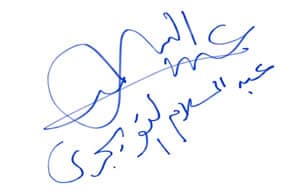 Engr. Abdulsalam Altowaijri
Chairman
We strive to take our performance to the next level time after time.