Who we are
With Al-Mashrik our employees are assured of a challenging and rewarding career.
Looking to build a career where the sky's the limit?
You've found the right place!
At Al Mashrik, we hire only the best and brightest. From your very first day on the job, you'll be part of a team committed to creating and building life-changing projects—and a better Saudi Arabia.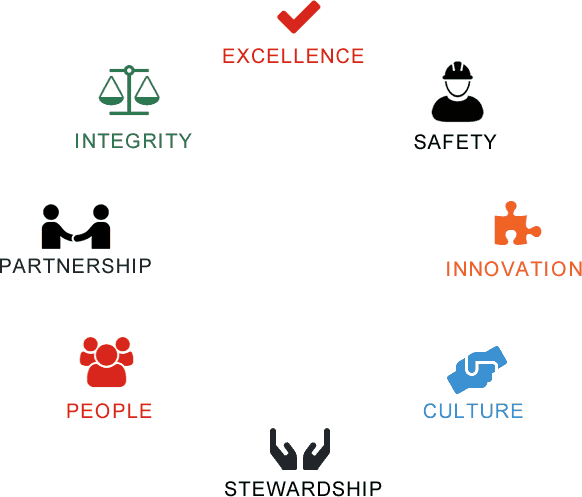 Our high standards are a key part of what makes Al Mashrik an exceptional place to work. As a member of our team, you'll embody them, too.
How we operate
Our work makes a difference in the lives of millions of Saudi Arabians: we build the roads that get them to their destinations, the bridges that cross difficult country, and even the infrastructure that provides life-giving water for households and crops.
Al Mashrik's network of construction professionals in all districts of our country enables us to focus on a range of projects in the following markets:
Infrastructure: Roads, water supply infrastructure, and telecommunications projects make our country tick.
Energy: From large oil and gas projects to the electricity that powers your home, we channel the energy that fuels Saudi Arabia's growth.
Building: Where we live, work, and worship refreshes the spirit. From impressive corporate workplaces to comfortable homes and beautiful mosques, the buildings we construct represent our dedication to excellence.

We operate in accordance with the highest standards of professionalism and excellence.
Today, stronger than ever, we are ready for the challenges of the present and future.